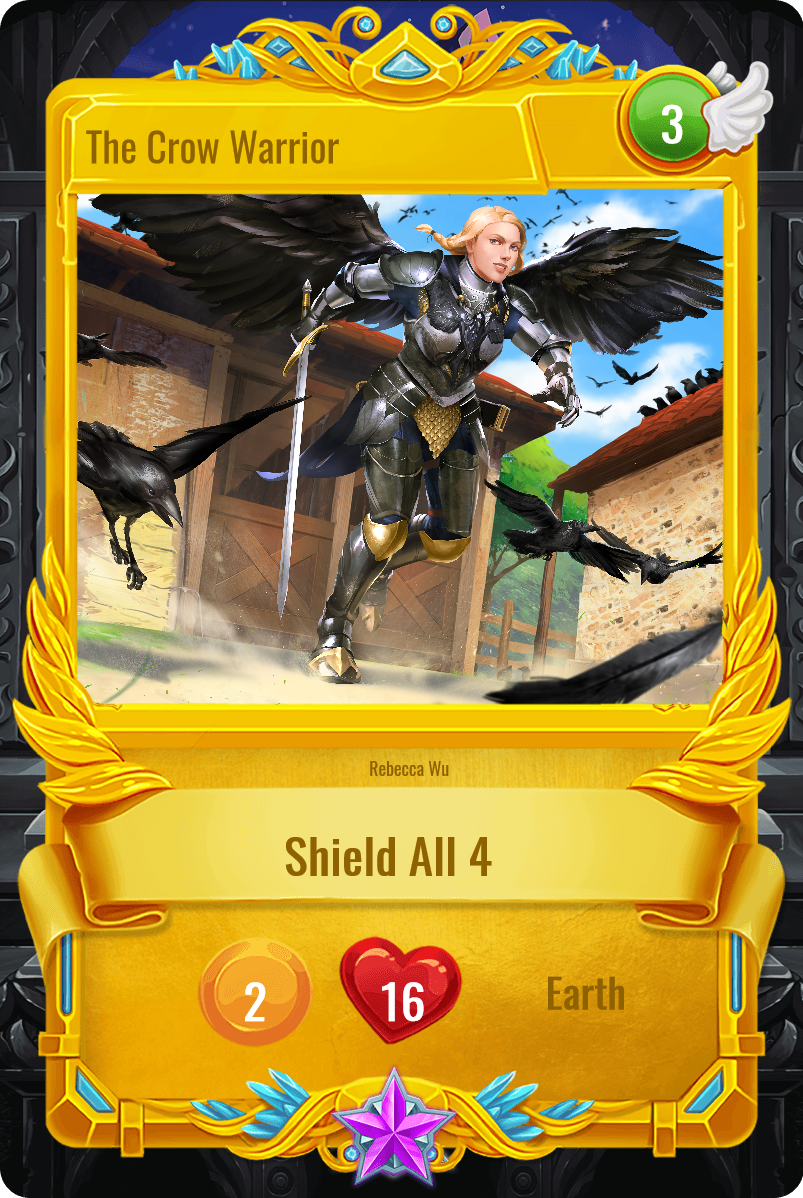 THE CROW WARRIOR
"The Crow Warrior" is a brand new card playable in Spells of Genesis: The card released simultaneously on two blockchains: Ethereum and Counterparty (BTC)!
PROPERTIES: HEALTH: 16, SPEED: 3, ATTACK: 2, ELEMENT: Earth, SPELL: Shield All 4
SUPPLY: Total: 700; Counterparty: 350, Ethereum: 350
 RELEASED RECENTLY
To get the Ethereum cards released previously, try your luck on the SECONDARY MARKET.
Some cards are also available on Counterparty (CP). If you are interested in a CP copy of any of the cards above, please contact us.